Current:
läuft!
Henning Eichinger (D) and Felix Malnig (A), exhibition
basement, Vienna
Opening reception Saturday, November 20
Open from November 21 to December 5, 2021
ALLES glänzt doch
artP.kunstverein, Group exhibition
Open from November 21, 2021 to January 2, 2022

Artists for children, online charity auction, ending December 10, 2021
Recent:
Galerie Schloss Porcia
Kleine Landpartie, Solo exhibition
Open from Monday April 26 to Friday Mai 21, 2021
Spittal/Drau
Ursula Blickle Video Archiv
Three videos by Felix Malnig: Kleine Landpartie 2020 (new!), Michigan Theater- Parking Garage (Detroit) 2009, D (Detroit) 2007
Youtubekanal kunsthaus muerz, ON kultur
Kleine Landpartie, Video by Felix Malnig, 2020
Feature by Stefan Nicolini on Radio RAI Südtirol about the exhibition at the Kunstforum Unterland (October 27, 2020)
rifugio, Felix Malnig and Felix Tschurtschenthaler, exhibition in Caldaro/Italy 2018, TV report 
Recent publications:
Felix Malnig
With essays by Georg Vasold (A) and Robin Dluzen (USA), 112 pages, 2017
Layout by bürovogtenhuber 
Available at: Salon für Kunstbuch, Buchhandlung und Kunstverlag Wolfrum a.o.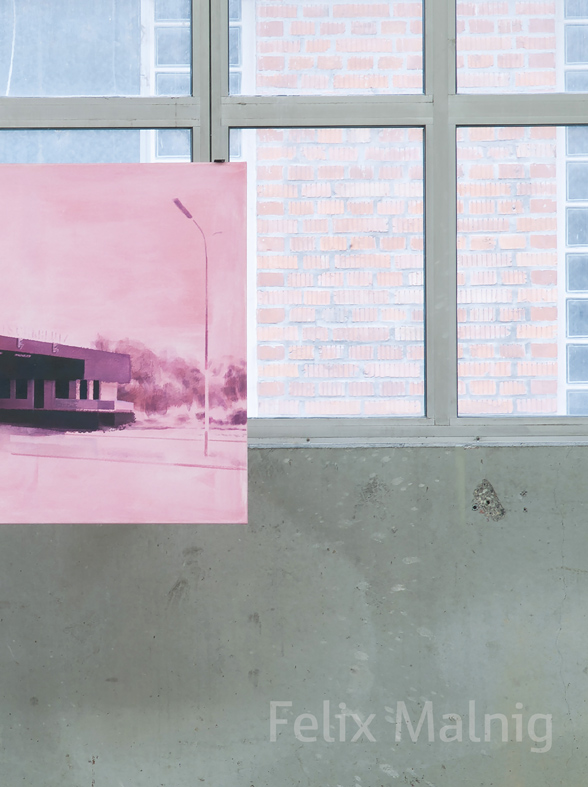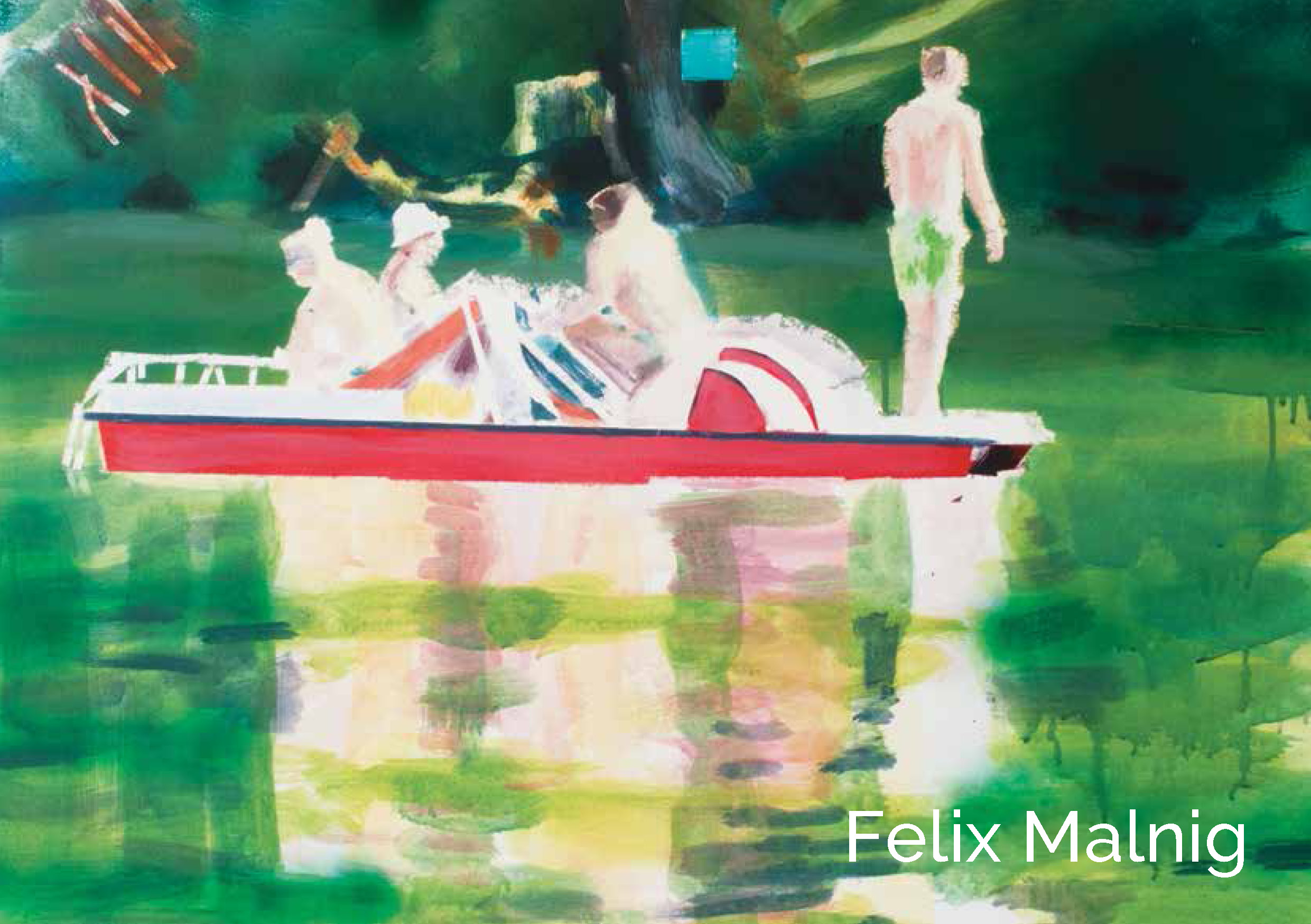 Strabag Artaward, 25 Jahre Kunstpreis für Malerei und Zeichnung
With essays by Wilhelm Weiss, Tanja Skorepa, Andrea Schurian, Goschka Gawlik, Yilmas Dziewior, Günther Oberhollenzer. 500 pages. Published by Ritter Verlag, 2020.
ISBN 978-3-85415-617-8
Realität ins Bild bringen
With an essay by Hartwig Knack
Published by Hartwig Knack and NöART, 2019
ISBN 978-3-9504495-5-6
Die Neunziger/The 1990s
by Brigitte Borchhardt-Birbaumer and Berthold Ecker 
Published by De Gruyter, 2018
ISBN 978-3-11-057462-3 
'Spective 02-06-87/2017
by Jonathan Quinn and many others. download pdf 
halb erinnert, halb vorhergesehen
works from the STRABAG Artcollection
With essays and contributions by Tanja Skorepa, Edelbert Köb, Silvie Aigner, Dagmar Chobot, Bettina M. Busse, Julia Schuster, Hans Peter Wipplinger, Wilhelm Weiss and Hans Peter Haselsteiner
Ritter Verlag, 2015; ISBN 978-3-85415-537-9 
Transmigration- Austrian/Chinese artist exchange program 2000- 2012
An exhibtion at the SWJTU Art Gallery, South West Jiaotong University Chengdu, China
Published by the Southwest Jiaotong University Chengdu and the Austrian Federal Ministry for Education, Arts and Culture, 100 pages, 2012
ICH IST EIN ANDERER- Die Kunst der Selbstdarstellung
With essays by Carl Aigner, Alexandra Schantl and Petra Noll
Verlag Bibliothek der Provinz, 2010
ISBN 978-3-902416-51-3
I

n Between. Austria Contemporary
An exhibition of young art in and from Austria
Curated by Karin Zimmer
With a foreword by President Dr. Heinz Fischer
Published by the Arts Division of the Austrian Federal Ministry for Education, Arts and Culture
Vitus Weh: Glanz und Verderben.
Die unheimliche Konjunktur des Kristallinen
SERIES. Kunstverein Medienturm 9. 136 pages,
23,60 Euro, ISBN 978-3-85256-479-1,


Folio Verlag (Vienna/ Bozen) 20
Felix Malnig, 

Paperback, 64 pages, 49 photos, with an essay by Elisabeth Fritz, 27,50 Euro

Published by Metro Verlagsbüro, Vienna 2007
ISBN 3902517522, ISBN 978-3-902517-52-4

Order from: felixmalnig@chello.at